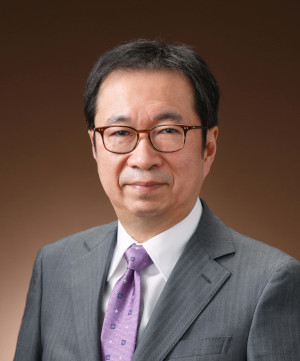 President
TAKAMATSU Hiroshi
National Institute of Technology (KOSEN), Kumamoto College is one of four colleges in Japan that were merged from two other colleges of technology: Kumamoto National College of Technology started in 1943 as Kumamoto Wireless Telegraph Training Center, and Yatsushiro National College of Technology established in 1974. The new college was established in October 2009 with six Departments and two Advanced Engineering Courses in two campuses: Department of Information, Communication and Electronic Engineering, Department of Control and Information Systems Engineering, Department of Human-Oriented Information Systems Engineering, and Electronics and Information Systems Engineering Course in the Kumamoto Campus, and Department of Mechanical and Intelligent Systems Engineering, Department of Architecture and Civil Engineering, Department of Biological and Chemical Systems Engineering, and Production Systems Engineering Course in the Yatsushiro Campus. For specific purposes we also have four Centers: Center for Information Security, which is indispensable in recent years, the Center for Technical and Educational Support for the development of manufacturing skill, the Center for Industry Collaboration Project for collaboration with local community in terms of education and research, and the Center for Global Leadership Development for the internationalization of students and faculty members.
KOSEN has been highly regarded for the education of engineers who support development of Japanese industry and is currently expected ever higher after the decades of Japan's diminishing global presence in manufacturing. For this reason, some foreign countries are introducing the same education system. However, we are now at a turning point; the world is certainly changing based on the evolution of AI as well as digital transformation with the goal of achieving carbon neutrality by 2050. Therefore, it is important to have students grow up not only to respond to these changes but also to lead the change. Although faculty members have been working diligently to educate students with various innovations, we ourselves will continue to make efforts, always being flexible and putting "the future of the students" as our top priority.
In April 2022, KOSEN will celebrate its 60th anniversary. We would like to start building a new tradition of KOSEN with the attitude of not hesitating to change what needs to be changed if necessary, while continuing, with firm confidence, the good things we have done so far. For this to work, we need the understanding and support of many people, including parents, community members, various companies, universities, high schools, junior high schools, elementary schools, and the national, prefectural and city governments as well as KOSEN organization headquarters. We would like to ask for your continued cooperation and support.