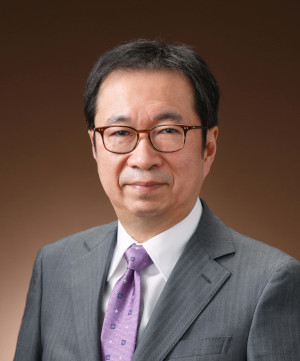 President
TAKAMATSU Hiroshi
National Institute of Technology, Kumamoto College (KUMAMOTO KOSEN) is one of four colleges in Japan that were merged from two other colleges of technology: Kumamoto National College of Technology started in 1943 as Kumamoto Wireless Telegraph Training Center, and Yatsushiro National College of Technology established in 1974. The new college was established in October 2009 with six Departments and two Advanced Engineering Courses in two campuses: Department of Information, Communication and Electronic Engineering, Department of Control and Information Systems Engineering, Department of Human-Oriented Information Systems Engineering, and Electronics and Information Systems Engineering Course in the Kumamoto Campus, and Department of Mechanical and Intelligent Systems Engineering, Department of Architecture and Civil Engineering, Department of Biological and Chemical Systems Engineering, and Production Systems Engineering Course in the Yatsushiro Campus. For specific purposes we also have four Centers: Center for Information Security, which is indispensable in recent years, the Center for Technical and Educational Support for the development of manufacturing skills, Center for Industry Collaboration Project for collaboration with local community in terms of education and research, and Center for Global Leadership Development for the internationalization of students and faculty members.
KOSEN has been highly regarded in the education of engineers who support development of Japanese industry and is currently expected ever higher after the decades of Japan's diminishing global presence in manufacturing. KUMAMOTO KOSEN has school-wide distinctive initiatives beyond specific education in each department. The first is in liberal arts education. Liberal arts courses are offered from the first to the fourth year to broaden students' perspectives and cultivate their ability to find solutions to various problems independently. The second is education on semiconductors. Responding to the expectations of promoting the semiconductor industry's growth, particularly in Kumamoto, our school has various initiatives before other KOSENs nationwide. This third initiatives incorporates assistive technological development in nursing and assisting care in education. With the help of students, we will focus on the social implementation of technology in this field. The fourth is entrepreneurship education, expected in Japan. This year, our school introduced an initiative called "KUMAMOTO KOSEN First Penguins Project" to nurture the spirit of challenge in students and foster an atmosphere of school-wide support.
We are now at a turning point; the evolution of AI is rapidly changing society. The goal of achieving carbon neutrality by 2050 and digital transformation are driving social changes. It is necessary for faculty members to quickly identify contents of education that need to be protected or modified and to be flexible in adapting the areas, ideas, skills, and methods of education to nurture students who can respond to and lead societal changes. For future education at KOSEN, collaboration with companies, local communities, educational institutions, and local governments will become more important than ever. Your understanding and continued support is greatly appreciated.