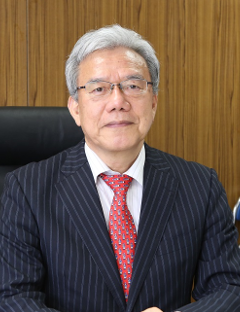 President Keijiro Araki

KOSEN, National Institute of Technology, Japan, has been aiming to train young engineers with manufacturing skills, developments and innovation. It now consists of 51 colleges all over Japan. Graduates from KOSEN have been admired as contributors to development and growth of Japanese Industry. As the world is changing rapidly and drastically, the requirements for KOSEN is also changing bigger and more advanced in not only the traditional practical skills but the innovative and global sprit for leading the future world.
National Institute of Technology, Kumamoto College has two campuses, Kumamoto Campus and Yatsushiro Campus, with six departments, two advanced courses and three centers all together. At our college, we contribute to the society through our highly practical and innovative engineering courses for our students for five or seven years starting at the age 15. We provide a wide range of opportunities for our students to encourage them to extend their potentials and experiences. For examples, our students join the nation-wide contests such as robotics contest, programming contest and design competition, collaborations with industrial and/or administrative organizations, and international exchange/collaboration programs.
National Institute of Technology, Kumamoto College continues to evolve in order to meet the demands of the modern Japan.